I never knew a love like this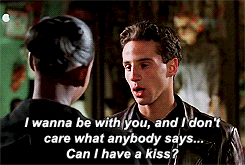 Once upon a grad school semester, I had A Bronx Tale moment. For those who live under a rock and/or are intentionally avoiding Robert DeNiro, it's a coming of age story of a teenager growing up in the 50s receiving guidance from a mob boss and working-class father. Anyways, there's a scene in the movie where he sees a Black girl and instantly falls in love her despite the racially tumultuous era. The way he looked at her, well, I want that type of love.
And I thought I found it...in a couch.
I've poured myself into different projects over the last couple of months. Building custom gifts for friends, developing a business, and creating a home that feels like home. I've learned a lot about jewelry, exhausted my creativity into logos, and agonized over dining chairs and velvet duvets.
And then I saw it, what I was sure to be the love of my life. Just look at it! Is it not the perfect couch?!
Source: CB2
Despite balking at the price, there wasn't much that could convince me not to get it. I would tell my friends about this couch and they'd take one look at it and quickly agree that couch had my name all over it.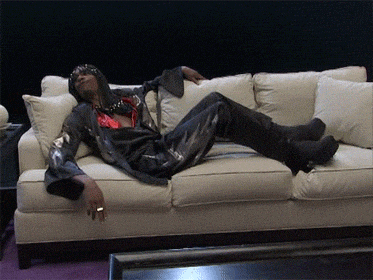 Rewind a couple of months ago, I remember going to intimate gathering at an associate's home. About 12 people piled into his living room, draping themselves across this beautifully tufted turquoise couch. I stayed behind ot compliment the homeowner on the event and this beautiful couch. He could not help but exclaim his adoration for the couch at first sight. In my mind, I thought damn, " could I ever know love like this man has for his couch?" I don't think I've ever loved anything as much as he loved that piece of furniture...well, maybe food.
But now this couch has me asking myself if this is the one. I was ready to change my entire life for this velvet pink couch. No longer would I binge watch Netflix true crime while sinking into my favorite seat. You sit on this couch for 15 minutes and leave. You don't eat or drink near this couch.
My friend got tired of me talking about this couch and dragged me to CB2. Seeing it in person, all of the butterflies I got when I saw it online became real. When I sat down, the velvet felt amazing, each brush stroke felt soothing. Still, I was caught off guard by the firmness of the cushions. As I inspected the upholstery, there were small scuffs from the many admirers that had sat before me with reckless abandonment for devastating stains left behind. The poor sales associate tried to talk me into looking at another couch but I only had eyes for this Goop couch. I asked her questions about cleaning and her response confirmed all of the high maintenance I would associate with such an exclusive piece of furniture.
It kinda mirrored my dating life; how many times I admired the idea of a person rather than seeing them for the soda and greased stained person they really were, or make a partner fit neatly into my life and rearrange the entire room so they would look good, or considered changing my lifestyle to adapt to the perceived elegance.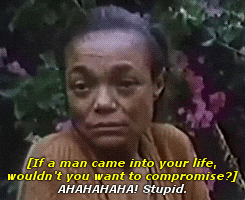 This couch began to represent compromises that I knew I shouldn't be making. So while I admire this couch, I know it's not for me.
Someday, I will find a couch that is both functional and beautiful; that complements me and makes me feel like I'm home.
I deserve A Bronx Tale love affair with the things and people that bring me joy.
Until that day, I'll keep my sights sets on high because I deserve to find sanctuary where I Netflix and Chill.
Happy Valentine's Day for all the lovers out there! May you find your couch potato soulmate.