Journaling helped me stop fearing my journey
A couple of months ago, two of my best friends and I started a challenge. Every day, we would share up to seven things we are proud of, learned, and forgave ourselves for that day. For a month, we held each other accountable to listen to, pardon, and pat ourselves on the back. Having someone to hold me accountable for my growth while providing me the agency to do so was an elevating experience.
I tried to keep that momentum up by journaling. It's no secret how therapeutic journaling can be. I tend to be scatter-brained so having an outlet is a necessity for me. I'm more of a visual person, so I naturally took to bullet journaling. Still, I found myself struggling to pour my thoughts into the margins of a beautifully designed book. So like most things I'm non-committal about, I let it go.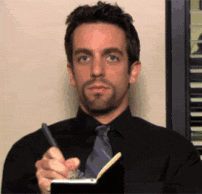 So hearing that one of my friends was planning to build out our challenge into a journal was exciting but scary. Would I be able to look so deeply into myself? How could I use this journal to prioritize my wellness when I don't always see the light? Fast-forward weeks later, she finalized the journal and sent me one from halfway around the world. I decided to give it a week to try it out. When I got it, I was scared. Then I realized I am running from celebrating myself. With every section comes new ways to look at the stormy parts of my life and find the sun. It's easy to confuse the shadows from your light for darkness. Writing about it helped me come out of a dark place and realize the source of light I was seeking was in me all along.
This self-love journal is a multifaceted tool for growth. I am so proud that my best friend had the vision to create this space to reflect on how I overcame hurdles and a place to celebrate my being.
Today, in celebration of the launch, author Naamonde Williams invites us to join the #thoughtsalongthejourney challenge for a 3 day intensive on self-love. Join the challenge today, begins on Monday, June 18.
For more information and to sign up for the challenge, visit bit.do/thoughtsalongthejourney.
Be sure to follow along on Instagram.
BONUS: I'm hosting my first giveaway! I'm giving away one Thoughts Along the Journey journal. I I'm giving one self-love journal. Simply follow @ourthoughtsalongthejourney and post a selfie captioning how self-love brings you joy.
Only submissions with #thoughtsalongthejourney will be considered. Deadline is July 1, 2018. Winner will be choose at my discretion.
#development #selfreflection #emotionalhealth #choosejoy #mirrorwork #confidence