When lying to yourself is okay: an exercise in manifesting your dreams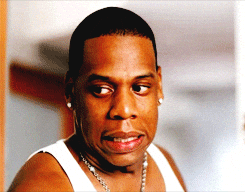 While I am trying to manifest a ticket for an On the Run tour stop, I am reminded that Jay-Z told me to lie my way to excellence.
When I went to the Jay-Z 4:44 concert last Fall, his transparency made the arena feel like an intimate venue. The larger-than-life figure chose to open up about his experience in-between songs, sharing life lessons and anecdotes from his journey to rap royalty. Throughout the concert, he opened up about his marriage, doubts, and life lesson more than I've seen him do in any interview thus far.
For someone who used to talk about his self in the third person, he showed great humility. He made so much of his journey and his music relatable. I was particularly struck by one thing he said.
He shared that didn't put out his first album until he was 26. By today's standards, that's pretty late. He said he didn't like his own first album. Can you imagine someone, as great of a rapper and lyricist as Hov, calling their own music trash? In spite of that, he said he would be the next Biggie. He declared himself the best.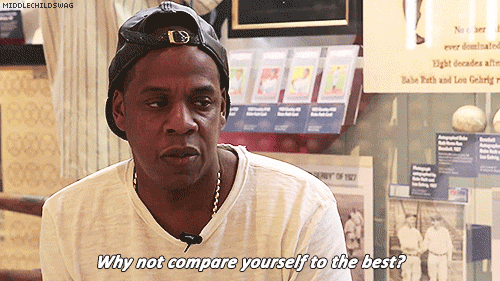 What I took from that is that there are occasions where you can lie to yourself. He affirmed his self until he became what he declared himself to be and surpassed that.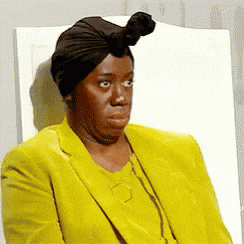 Sorry wrong Jay.
There are facts, and then there's your truth
Lying to yourself isn't about faking it until you make it. I think that's completely different from pushing through the facts to get to your truth.
When I first started this blog, I had to coax myself into hitting the 'Publish Post' button EVERY week for a month. The doubts I had about my writing persisted. Still I pressed the button every week until writing became an extension of my journey and who I am.
Lying to yourself requires accountability
Lying and accountability typically aren't bedfellows, but in this instance, you have to hold yourself accountable for manifesting that greatness you claimed to be.
And guess what? The only way to determine the future is to create it. We all know Jay-Z's story. He didn't just declare this hip-hop title; he put in the work to support that lie until it became his truth. The truth that was there all along.
Lie claim to your truth
Where you are and who you are not the same. People can only see your surroundings, your actions, and your past to formulate a picture of who you are. They can't see who you are meant to be, despite your efforts to overcome those things. You cannot find the validation in others, it is within you.
Look at the G.O.A.T. that is Muhammad Ali. One of the boxing legend's most infamous rallying cries was the result of his arrival to reclaim his title.
"THE CHAMP IS HERE!"
Note that he didn't say the championship title holder was here (FACT), he declared the champ was there (HIS TRUTH). He spoke and manifested the championship.
We can all take a page out of Hov's book and lie to ourselves a little. Perhaps we can find the greatness in our truths.