Vulnerability and Other Bad Words
I believe that there is no such thing as coincidence. The universe aligns people with places and things to show us our most authentic selves to fulfill a higher purpose.
This weekend, I damn near rammed a college friend with a shopping cart at the grocery store. We spent some time chatting about what we were doing with our lives since we last saw each other, giving each other surface-level updates not posted to Facebook. When I asked about his wife and kids, the conversation took a shift, an insightful one.
In a beautiful moment of transparency, he said "it's hard to be a good father AND a good husband." Intrigued and surprised, I prodded for more insight. He explained that the spontaneity that he had before he married his wife and they didn't have kids gets put on the back burner because they have to think about the needs of the family. I understood that to mean their shared vision sometimes doesn't prioritize romance for the sake of the bigger picture...their family.
Grateful for his insight, I told him how refreshing it was to hear his perspectives. So often, society emphasizes single people's problems that we neglect the folks that are functioning as a unit.
He said that there are not many outlets for married people. "No one wants to talk about their problems because that would mean we are flawed." And that's when it hit me, the things that fuel us have become bad words, words like vulnerability.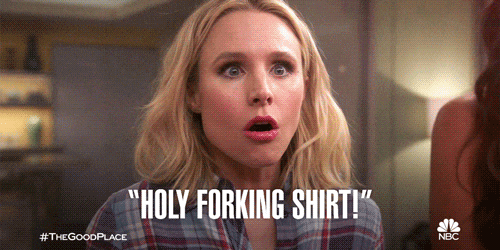 Things deserving of light, fresh soil, and watering are driven into the darkness and neglected. How did we get here? Vulnerability is the ultimate gatekeeper I reject the tendency to equate vulnerability with weakness. It is a superpower. Acknowledging where I needed work, improvement, or support was the first step in personal development. I decided that my vulnerabilities can open the door to growth or guard against it. In either instance, it was necessary to recognize it.
It ain't comfortable
Fear of the unknown or worries about how others will attack me paralyzed my growth. Checking my vulnerability at the door allowed me to tap into those things that were holding me back.
There is courage in vulnerability. It was necessary for my growth and my truth.
Let them lurk
I recently opened up about an abusive relationship and my mother's cancer journey. I received messages from people grateful for the transparency, invitations to speak about my experience and requests for advice. That would not be possible if I kept my journey to myself.
One of the reasons so many people love an underdog is because we know their stories. The odds are against them, they made it despite their unfavorable conditions, and they give us hope that we can overcome our circumstances. Feed your focus If you are focusing on what others have to say about YOUR journey rather than the journey itself, you are not really focused.
If you choose to water the negativity and opinions of others, you are harvesting criticism in your life. We are all guilty of this at some point in our lives.
One of the main reasons I started a blog is because I never considered myself a good writer. I was laid off from one job in part because I couldn't adapt to their writing style. I developed a fear of writing because I thought my writing would never be good enough. That fear became I would never be good enough which blossomed into why would anyone listen to you and transformed into its just another blog.
I could've focused on those insecurities, but instead, I choose to nourish my truths and starve my fears.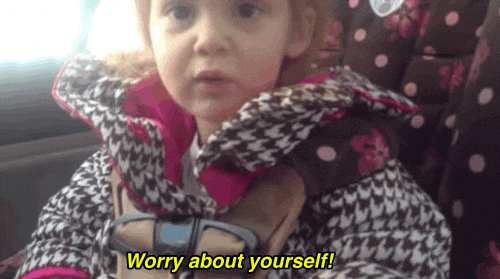 Turn your ego down If we can let go of our egos to seek insight from others that have been through what we are going through, perhaps we can find humility in the lesson. I was particularly struck by my friend's admission that married people don't want to admit their marriages aren't perfect. What if we could get over what people thought of us to become who we are meant to be; better husbands, partners, colleagues, family members, etc.? Heal what you reveal On Kill Jay-Z, the rapper said, "you can't heal what you never reveal." I didn't realize how much that abusive relationship impacted me. I bottled up that pain and hid it from friends and family. I couldn't see how it seeped into the cracks of my life; friendships, career, spiritual beliefs, and most importantly self-esteem.
I couldn't heal those things until I began to share my story and find redemption in relationships impacted.
My college friend made it clear, opening up is hard. It makes you vulnerable to attacks and criticism. Sometimes that becomes a vulnerability in and of itself. I know I've regretted confiding in people, only for them to use that insecurity against me.
Find an outlet Do you need to climb to the highest mountaintop shouting your pains, no. I found an outlet in writing and therapy.
Caregivers are not often afforded the opportunity to be vulnerable. I had to become a spokesperson, patient advocate, in addition to caring for my mom during her treatment. That didn't provide time or capacity for self-care. There were times when I experienced information overload and became emotionally drained. The platforms I choose to use my voice are only validated by my truths. I have dug holes and buried my vulnerabilities far too long. I hope that others find hope in watering their vulnerabilities to sow a harvest of purpose and healing.
Also see:
How do you address your vulnerabilities?
#confidence #doubt #vision #development #emotionalhealth #relationships #vulnerability