How I came to be fireproof
When we talk to my mom's oncologist, it's always a gut-punch. His matter-of-fact manner of speaking tended to clash with how we process information. He would throw out statistic after statistic until our heads spun, he helped us manage our expectations.
This time was no different. It seemed like he spewed numbers, medications, and treatments without taking a breath when he proceeded to tell my mom she needs to admit herself to the hospital...on her birthday. It felt like the oncology team just barreled through our lives like a bull in a china shop. Then they topped it off with "sorry you had to hear this, today."
For a moment, that news eclipsed her milestone birthday. It overshadowed how loved she felt earlier that day. It tried to snuff out the light of her journey thus far. Then she replied, "Well, I gotta do what I have to do." And just like that, I was reminded how resilient she is.
Glennon Doyle Wambach once said, "a mother's job is to walk her daughter into the fire again and again so she can discover she is fireproof."
My mom did just that, time after time. She began fighting this fight in 2012 when she was diagnosed with Endometrial cancer. She did it again when we learned we would fight Multiple Myeloma in 2016. This journey has been arduous. This journey has been filled with tribulations.
I have been by her side to witness her overcome her disease with grace. That doesn't mean it was peaceful; it was quite the opposite: sleepless nights, trips to the ER, nausea, fatigue, countless shots, infections, and surgeries. I had to witness her endure these things and reciprocate her strength.
My mom had already given so much of herself as a caregiver; it was my honor and obligation to follow in her footsteps. Little did I know I would have to learn how to walk through fire along the way.
There is no such thing as the perfect caregiver or the perfect level of care. Despite doing everything as instructed, we still had emergency room scares. No matter how well I cleaned equipment, she still bled. Diet restrictions still resulted in nausea. Rest seemed to produced insomnia. Together, we had to learn to give ourselves grace as the cared for and caregiver. In managing our expectations, we learned that as long as we stayed prepared for anything, we could traverse this journey.
I learned that I have it in me to be a different type of leader. As her only child, I instantly stepped into a new role as her spokesperson. I not only became a liaison; relating progress updates to her friends and siblings, I had to keep her ralliers encouraged. I had to learn to report these things out as not to scare people. I had to give people hope so they can keep her spirits raised. I had to learn how to talk to doctors and about managing prescriptions, maintaining a schedule, and sometimes administering shots.
The most important lesson I learned was self-care. I am worthy of preservation, health, and love. I deserve the boundaries that protect it as well. Without protections or the prioritization of self-love, I would get burned.
The journey has taught me so much about myself and what I inherited. I can still have grace while not only under fire but while in it.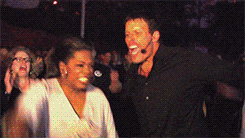 Who do you consider fireproof?