#Organizationstruggle: The life hacks that helped me get my life together
I take to organization like Superman takes to Kryptonite. I used to find solace in my organization struggle because everyone's heard that messy people are smarter and more creative.
But at this point in my life, there was an unintended consequence: my messiness was impacting my mental health. I would come home defeated from the day, plop down my coat and purse and kick my shoes into the air. I was too emotionally fatigued to read the mail, so I just let it pile up. Same with my emails. Before I knew it, I had a pile of clothes in the corner, mail everywhere and a desire to just burn the entire place down. When I turned 33, I decided to be intentional about everything in my life. After my recent move, I made it my goal is to make sure that everything in my life produces abundance or joy (both, if possible). That included my home as well.
Being intentional
Because I was determined to be intentional about my time, I had to make sure I included my space. I set up a cleaning scheduled; I marked off time in advance instead of finding time to clean.
Small victories
Every day offers an opportunity for small wins. Taking the garbage out and keeping my desk clean gave me a slight sense of pride. This video inspired me to make my bed every day.
Stop being so sentimental
I still had letters from crushes, notes passed in class, and diaries from my awkward teen years. I had birthday cards from years ago. Why was I holding onto these things? I lost contact with these people soon after high school. I needed to let go of these things. In the purge pile, they went. The inbox fight
I've had the same email since Gmail was a thing. In December, I had more than 80,000 unread emails. I was notorious for missing emails from friends and family because I was avoiding promotional and spammy emails. I decided it was time to declutter when I missed an email from a prestigious organization requesting an interview for a position.
I began by assessing who was emailing me. Does the sender provide abundance? Does the email offer joy? Of course receipts and account information don't count. Sometimes, I get joy from a promo code at my favorite online boutique, sometimes abundance comes from a deal site, but most of the time, these are just additional distractions and ploys to get my coins.
Deleting dated emails was easy. A lot of things no longer applied to me. Old emails from classmates, job applications, and old projects were easy to delete.
I unsubscribed from all of the newsletter outside of my industry and profession, current events, and relevant blogs I follow. Sometimes, you sign up for one list and can still receive emails. Make sure you unsubscribe from all list if it's not something you wish to receive.
Going forward, I decided not to subscribe to things that aren't relevant. When I enter sweepstakes, I don't always have to sign up for the newsletter. When I find a new boutique, I don't have to sign up for coupons.
I still have ways to go before I get to Inbox 0, but I'm down to 20,000. Clicking cleanup
My web browser reflects how my brain functions; a million tabs open, slowing down my computer. Setting aside those skeletons to clear that graveyard of clothes
This is where I had to be honest with myself. I had so many dresses and tops that I hadn't worn, they still had the tags on them. I had bought other items because I forgot I even had that style. I made two piles, one to toss and the other to give away. In the former, I put clothes that were worn, ripped, and stained. Things I wouldn't borrow.
In the other pile, I put clothes that were too small, dated for my taste, or never. If it were business professional, it would be given away to Breakthrough Ministries, a local homeless shelter that provides services to its residents, including a free boutique for interview clothes. I plan to sell some on Poshmark. If they don't sell, then they will go to the Salvation Army.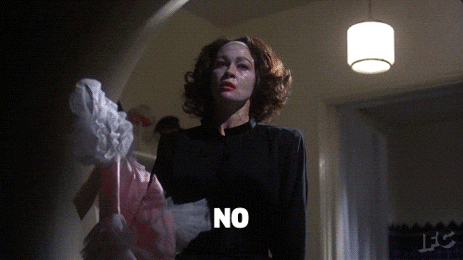 I also gave away hangers. So when something new arrives, I have to purge or donate the replaced item. White space I struggled with insomnia for months; I would stay up for hours past my bedtime watching some mind-numbing TV show or surfing the internet for answers to some ridiculous question. I had to be intentional about recharging. I banned TV, blogging, and any media from my bedroom. I had to apply this rule to other parts of my apartment too. No working at the dining table, no eating on the couch. This practice forces me to make sure these spaces are clean and inviting.
Also see:
Cool home and DIY organization project (Pop Sugar) Things to buy to help you stay organized (Buzzfeed)
What are some organization tips that you use?