Defining My 33rd Year of Victory and Abundant Joy
FEAR is a short, but MONSTROUS word. It's the feeling most people have as they are about to embark on the journey most affectionately call "The 30's". For me, it was quite the opposite. I breezed into 30, and did not start to feel that fear until I was knocking on the door of 32. I called it my "scary year."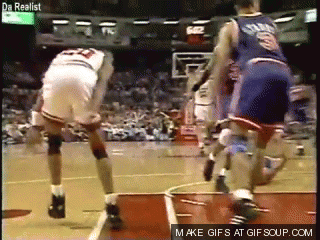 Archival footage of me tackling 2017 demons in 2018.
By scary, I mean that's when I'd survey my life, my accomplishments, and my desires against my reality. Educated ✓ Experienced professional ✓ Stamped passport ✓ Slim thick ✓ In spite of these accomplishments, life was coming at me fast. I was laid off, called off an engagement (twice), and racked up massive debt throughout my twenties and thirties. Then I had to become a caregiver to my mother who was a caregiver for my grandmother. I attempted to power through these issues with a naive indifference allowing them to go unchecked. They compounded in a way that would be scary at any age, but at 32, it was frightening. I fell into a deep depression. Thirty-two had become exactly what I claimed it would be, I manifested my scary year. There is power in words, but I felt betrayed by them. I felt I betrayed myself. I spoke these things into my life. Instead of coming into the year from a place of gratitude, I created this space to mask my joy. When I got a new job, I didn't celebrate. When Madre's cancer went into remission, I was afraid it would return. I was so stuck in this place of sadness that I wouldn't allow myself to be happy or proud. I used my depression as an excuse to not let anyone in and keep people out. ACT I Happiness is hard work. I used to think that avoiding things and people that make you unhappy was the key to happiness. Don't like that chick, stay away from her. Don't like vegetables, eat that taco platter. Spoiler alert, it's not that simple. You have to actively put people, experiences, and things in your life that are going to bring you joy. It's a choice you have to make every day. That is so much harder than it sounds. I took up yoga two years ago, it has been my saving grace (though I have let a lot of things come between me and the practice). I've learned to accept my body's journey and love the process of flexing it in ways that will change through the hour. I had to be intentional about focus and mental wellness. Just like that investment and commitment to the practice, I had to invest in the friendships and relationships that make me happy. Anyone else guilty of letting things like time and work get in the way of things that bring us joy? ACT II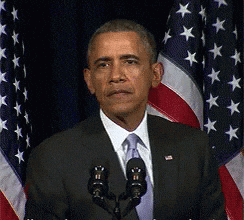 Falling in love with every moment of the day. Earlier this year, someone once asked me if I love every moment of the day. I was taken aback.
Who loves Mondays? Who loves their commute? Who loves staff meetings? My depression put me in a space where I loved life but I refused to participate in it. I felt everything and nothing at the same time. I felt an incredible amount of guilt for not being able to express gratitude and, at times, the blues would hit me like a ton of bricks. I'd detox social media and take a people break (not accept phone calls) from people who genuinely cared. I had to make the choice to show up for myself and for those people because I needed another way to exist in this body with this one life I had to live. I had to choose to show up. It's still hard. The last time I hung out with some girlfriends, one said, "You don't seem like yourself." For someone still figuring this thing called life out, that was a wake up call to be present. That and therapy. I took in that moment. Here I am with friends that have taken time out of their lives to have dinner with me, and all I can do is think about the email I sent, my commute there, or how tired I'll be when I get home? How imperfect I was in executing task that I was doing while on autopilot. Much like how I was showing up for dinner. You don't get a participation ribbon for friendship. Being present isn't merely about your presence. It's about focusing on the people who care or the task at hand. It's about being intentional in every facet of your relationships, especially the one with yourself.
I'm still learning to love those moments, and I have a newfound appreciation for them. I choose to be present in every moment as I gain my voice again. ACT III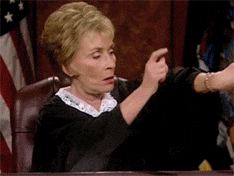 Get on the clock. We've all heard that time is money. Time is to be valued, it doesn't depreciate and only appreciates as you learn your value. When I began my journey towards healing, I realized how much I don't want to be in certain circles. I realized how much happiness it was costing me to stretch myself thin. Your time is the most valuable commodity you have. When I took this new job, that was attached to a long commute. I struggled because I know that I am an impatient Sagittarius and lead-footed driver that I am. Before I started my new job, I would rip and run the streets. I would go to the opening of an envelope. Now, that my commute adds up to 3 hours to my day, I am selective about where I go, who I spend my time with, and how I spend my time. I took those things for granted. Fortunately, I will never see my time and joy as something that is negligible. This year is about choosing joy and prioritizing that in my life. ACT IV Opening My Gotdamn Mouth. In choosing to proactively surround myself with joy, I had to stretch a muscle...my mouth. Over the years, I had skirted under the radar by not speaking up. I chose to let other elements of who people thought I was speak for me: vibrant colored clothing, statement jewelry, and my big natural hair. It impacted my professional growth the most. I was drawn to the nonprofit communications field primarily because I didn't have to talk about myself. I could tell other people's stories. I went with the flow, hardly contesting anything, I never had to present, I'd share my ideas and not take credit. I wasn't present, and I surely wasn't a presence. I was just there. When I decided to start using my voice, it was seen as abrasive and colleagues that once respected me were no longer my ally. I felt like it was too late because they knew a meek version of me, not an empowered, leveled up me. I handed them my weakness on a platter, and they never thought that I'd stop serving it up. They couldn't rely on my indifference, lack of assertiveness, and poor sense of self anymore. I've since learned to be my own advocate professionally and personally.
I was beginning to realize that I have the power to dictate my life, but I would have to open my mouth and use my voice. When I started to speak up, I informed outcomes in relationships and professionally ACT V Creating a new normal. So now here I am, in a place where I choose joy, where I use my voice, where I choose to be present. Now what? My truth isn't for everyone. This journey is mine and mine alone to take. I can't expect everyone to join me in this journey. I'm operating in a new reality of joy and abundance at 33.
The Final Act: The Pippen Year The number 33 is significant for many reasons. Jesus was 33 years old when he was crucified and was resurrected. Scottie Pippen wore the number on his back during the greatest Chicago Bulls dynasty. I'm settling into this new mindset of abundance and abundant opportunities. My story is actively being written, but I have the power to control the narrative and all the plot twists that life has to offer. I am proud of the journey I've had, it's made me who I am and who I will become. How can I not be excited about that? What was your scary year? What did you learn from it?
#intention #happiness #newnormal #usingyourvoice #beingpresent #choosejoy